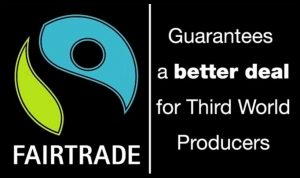 Fair Trade is when producers in developing countries are paid a fair price for their work by companies in developed countries.
Whenever possible we use Fair Trade products including tea and coffee. We actively encourage our congregation to buy Fair Trade products.
We have a Tradecraft stall between the 9am and 11am services in the church hall once a month.
Fair Trade is about better prices, decent working conditions, local sustainability and fair terms of trade for farmers and workers in more than 30 developing countries in the world. They support and work alongside small-scale farmers, workers and artisans to trade their way out of poverty and help them, their families and communities to flourish.
Trade craft was established in 1979 as a Christian response to poverty. Tradecraft run development programmes in some of the poorest countries in the world and campaign in the UK and internationally to bring about trade justice.
Read more about Tradecraft at www.traidcraft.co.uk or shop online.